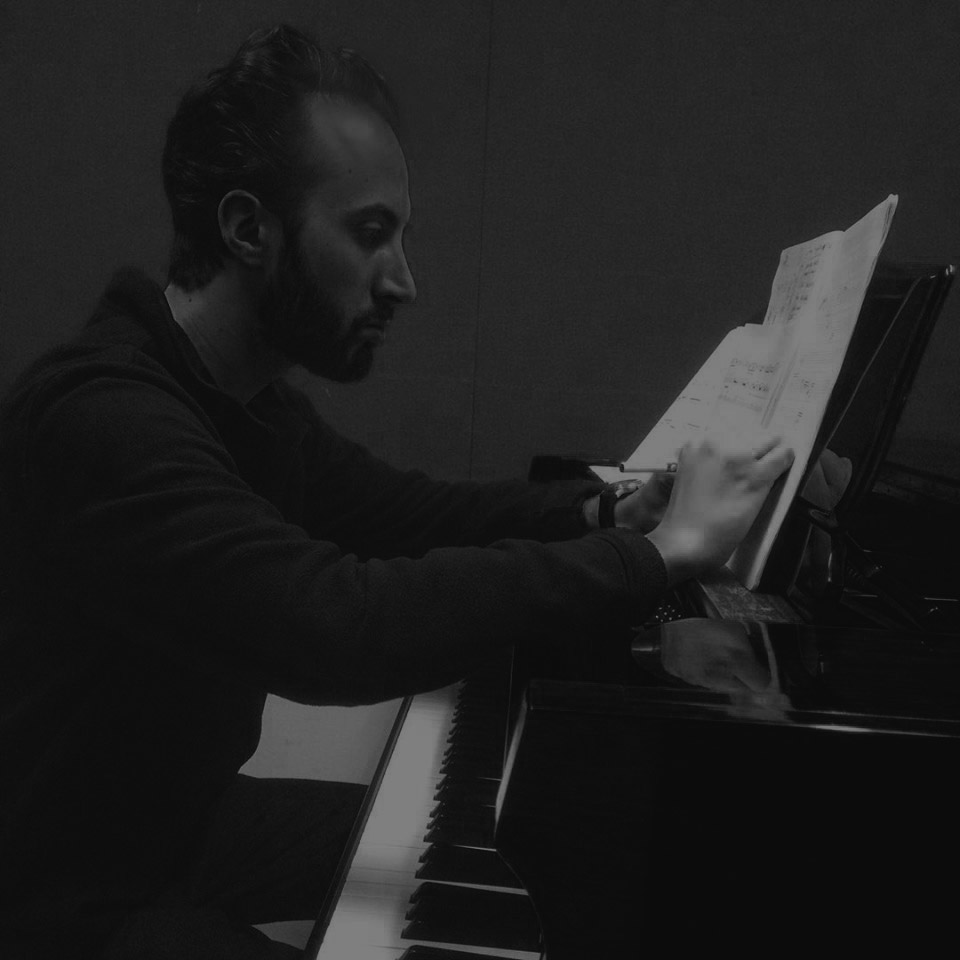 Matteo Belli (Florence, b. 1987)
is a multi-award-winning composer and performer.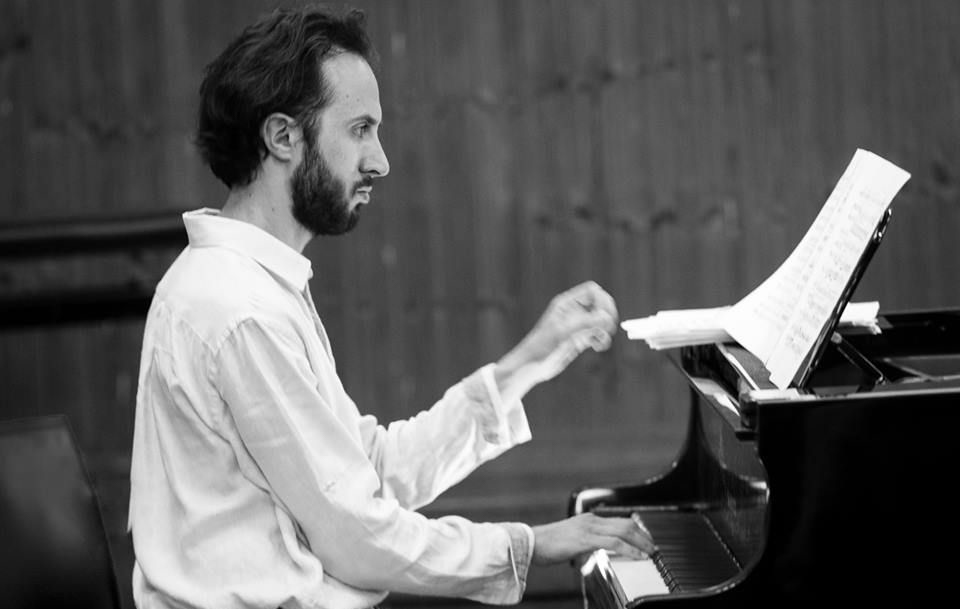 He delves into visual arts, literature, drama, and contemporary issues as meaningful sources of inspiration and challenge.
His most recent endeavor is dal nostro cupo sempreverde, a new chamber work premiered by conductor Andrea Molino and the Ensemble degli Intrigati at Cantiere Internazionale d'Arte (Italy, July 2021).
In 2020, he won two first prizes for trame di sangue grigio, a work for large orchestra composed as a reaction to the Syrian crisis of the past few years – Macht Orchestral Composition Competition and Virginia Carty deLillo Composition Competition. In the same year, he wrote d  o  m for percussion, voice, and cello, premiered by DUOroboros in Tuscany (September 2020). The recording will be released by EMA-Vinci in 2022.
In September 2019, Mr. Belli made his South American debut with Nudo di maschera, for string orchestra, played by Orquestra de Câmara do Amazonas under the baton of Dudamel-fellow Hilo Carriel at Teatro Amazonas (Brazil). Two months later, this work received a US premiere at the Hopkins Center for the Arts at Dartmouth, conducted by Filippo Ciabatti.
In June 2018, his chamber work Lei, piangente (On a Shore of Cries) was programmed at "LXXXI Festival del Maggio Musicale Fiorentino" (Florence, New Opera House). Commissioned by the artistic residency Camere Contemporanee (SIAE 2017), this piece has been performed by the Ensemble degli Intrigati in Bruxelles (2018), Tuscany (2017-18), and on streaming in a competition at the Rheinsberg Musik Akademie (Germany, May 2021).
In 2016, he served the city of Florence with three premieres. A long-run project dedicated to Shakespeare's Richard III kicked off with Nudo di maschera, commissioned and premiered by Orchestra da Camera Fiorentina. His trumpet concerto Movenza estrema was premiered by EMC "L.Dallapiccola" and broadcast by Rete Toscana Classica as official commercial of the Conservatorio di Musica "L.Cherubini." Besides, Mr. Belli worked in a team of composers to envision a contemporary orchestration of Offenbach's Le vent du soir, performed in a staged production by Orchestra del Maggio Musicale Fiorentino.
His music has been commissioned/presented by Teatro del Maggio Musicale Fiorentino (Florence), Orchestra da Camera Fiorentina (Florence), Teatro Amazonas (Brazil), Dartmouth College (USA), Fondazione Cantiere Internazionale d'Arte (Montepulciano), Altre Voci Ensemble (Italy), Ensemble di Musica Contemporanea "L.Dallapiccola" (Florence), DMC Ensemble at Scuola di Musica di Fiesole (Florence), DUOroboros (Tuscany), Ensemble degli Intrigati (Montepulciano), Talea Ensemble (NYC).
Conducting Coaching Teaching
He worked as assistant orchestral conductor and principal coach in theaters, focusing on contemporary opera. As a choral conductor and conservatory professor, he worked at Scuola di Musica di Fiesole and Associazione Musicale Fiorentina, also organizing concert series  with several cultural institutions.
His conducting repertoire spans centuries with works by Bach, Beethoven, Berio, Bernstein, Brahms, Fauré, Grossi, Haydn, Henze, Monteverdi, Mouret, Mozart, Pärt, Pezzati, Poulenc, Renosto, Rheinberger, Rossini, Stravinsky, Tchaikovsky, Wolf-Ferrari.
Mr. Belli holds degrees in Piano Performance (BM - Italy, 2009), Choral Conducting (MA - Italy, 2011), Orchestral Conducting (MM - Italy, 2014), and Composition (MM & DMA - USA, 2019 & 2023). Currently, he is an ABD doctoral candidate in Composition at the Peabody Institute, where he has managed concerts and virtual residencies with renowned ensembles and players within the contemporary music scene.