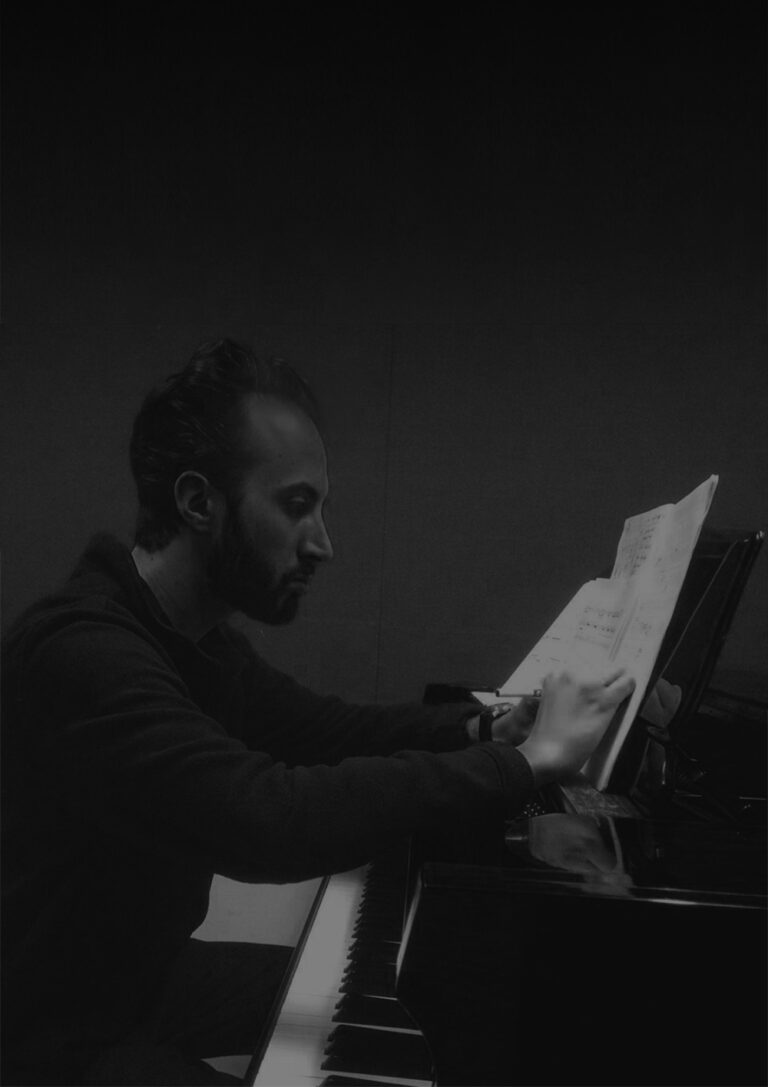 Matteo Belli
(Florence, b. 1987)
is a multi-award-winning composer and performer.
He delves into visual arts, literature, drama, and contemporary issues as meaningful sources of inspiration and challenge.
His music has been commissioned/presented by Teatro del Maggio Musicale Fiorentino (Florence), Orchestra da Camera Fiorentina (Florence), Teatro Amazonas (Brazil), Dartmouth College (USA), Fondazione Cantiere Internazionale d'Arte & Ensemble degli Intrigati (Montepulciano), Altre Voci Ensemble (Italy), Ensemble di Musica Contemporanea Dallapiccola (Florence), DMC Ensemble at Scuola di Musica di Fiesole (Florence), DUOroboros (Tuscany), Talea Ensemble (NYC).
Mr. Belli worked as music director, teacher, assistant orchestral conductor, and accompanist in theaters and academia. Currently, he is an ABD doctoral candidate in Composition at the Peabody Institute of The Johns Hopkins University, where he has managed concerts and virtual residencies with renowned ensembles and players within the contemporary music scene.